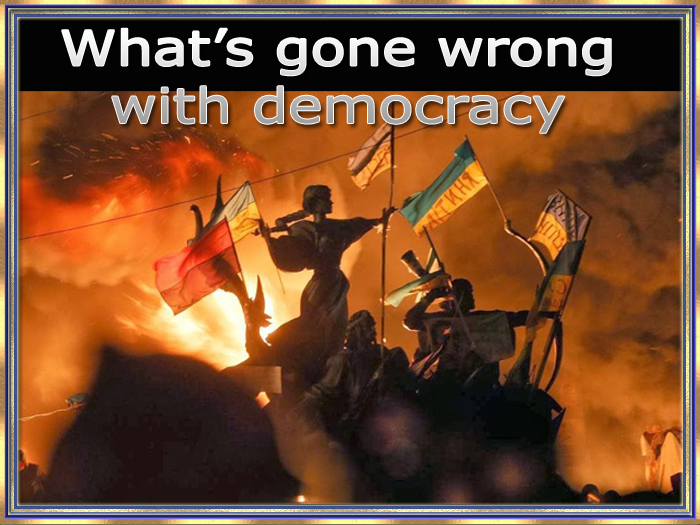 What's gone wrong with democracy


ESSAY
●
DEMOCRACY

Democracy was the most successful political idea of the 20th century. Why has it run into trouble, and what can be done to revive it?

T
he protesters who have overturned the politics of Ukraine have many aspirations for their country. Their placards called for closer relations with the European Union (EU), an end to Russian intervention in Ukraine's politics and the establishment of a clean government to replace the kleptocracy of President Viktor Yanukovych. But their fundamental demand is one that has motivated people over many decades to take a stand against corrupt, abusive and autocratic governments. They want a rules-based democracy.


It is easy to understand why. Democracies are on average richer than non-democracies, are less likely to go to war and have a better record of fighting corruption. More fundamentally, democracy lets people speak their minds and shape their own and their children's futures. That so many people in so many different parts of the world are prepared to risk so much for this idea is testimony to its enduring appeal.

Yet these days the exhilaration generated by events like those in Kiev is mixed with anxiety, for a troubling pattern has repeated itself in capital after capital. The people mass in the main square. Regime-sanctioned thugs try to fight back but lose their nerve in the face of popular intransigence and global news coverage. The world applauds the collapse of the regime and offers to help build a democracy. But turfing out an autocrat turns out to be much easier than setting up a viable democratic government. The new regime stumbles, the economy flounders and the country finds itself in a state at least as bad as it was before. This is what happened in much of the Arab spring, and also in Ukraine's Orange revolution a decade ago. In 2004 Mr Yanukovych was ousted from office by vast street protests, only to be re-elected to the presidency (with the help of huge amounts of Russian money) in 2010, after the opposition politicians who replaced him turned out to be just as hopeless.

Democracy is going through a difficult time. Where autocrats have been driven out of office, their opponents have mostly failed to create viable democratic regimes. Even in established democracies, flaws in the system have become worryingly visible and disillusion with politics is rife. Yet just a few years ago democracy looked as though it would dominate the world.
In the second half of the 20th century, democracies had taken root in the most difficult circumstances possible—in Germany, which had been traumatised by Nazism, in India, which had the world's largest population of poor people, and, in the 1990s, in South Africa, which had been disfigured by apartheid. Decolonialisation created a host of new democracies in Africa and Asia, and autocratic regimes gave way to democracy in Greece (1974), Spain (1975), Argentina (1983), Brazil (1985) and Chile (1989). The collapse of the Soviet Union created many fledgling democracies in central Europe. By 2000 Freedom House, an American think-tank, classified 120 countries, or 63% of the world total, as democracies.

Representatives of more than 100 countries gathered at the World Forum on Democracy in Warsaw that year to proclaim that "the will of the people" was "the basis of the authority of government". A report issued by America's State Department declared that having seen off "failed experiments" with authoritarian and totalitarian forms of government, "it seems that now, at long last, democracy is triumphant."

Such hubris was surely understandable after such a run of successes. But stand farther back and the triumph of democracy looks rather less inevitable. After the fall of Athens, where it was first developed, the political model had lain dormant until the Enlightenment more than 2,000 years later. In the 18th century only the American revolution produced a sustainable democracy. During the 19th century monarchists fought a prolonged rearguard action against democratic forces. In the first half of the 20th century nascent democracies collapsed in Germany, Spain and Italy. By 1941 there were only 11 democracies left, and Franklin Roosevelt worried that it might not be possible to shield "the great flame of democracy from the blackout of barbarism".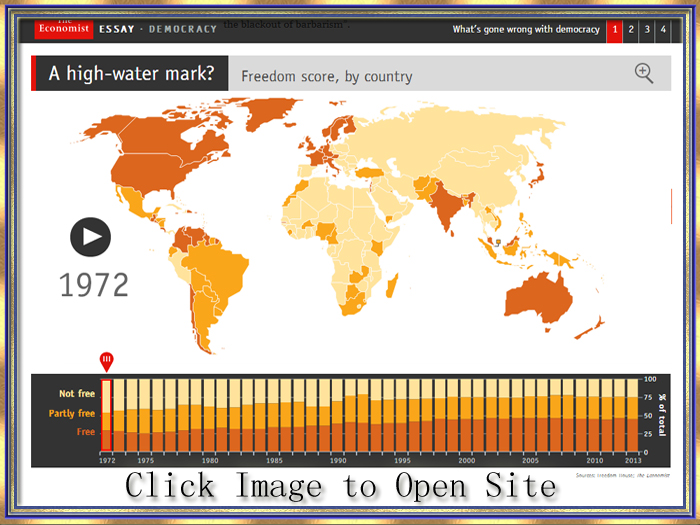 The progress seen in the late 20th century has stalled in the 21st. Even though around 40% of the world's population, more people than ever before, live in countries that will hold free and fair elections this year, democracy's global advance has come to a halt, and may even have gone into reverse. Freedom House reckons that 2013 was the eighth consecutive year in which global freedom declined, and that its forward march peaked around the beginning of the century. Between 1980 and 2000 the cause of democracy experienced only a few setbacks, but since 2000 there have been many. And democracy's problems run deeper than mere numbers suggest. Many nominal democracies have slid towards autocracy, maintaining the outward appearance of democracy through elections, but without the rights and institutions that are equally important aspects of a functioning democratic system.

Faith in democracy flares up in moments of triumph, such as the overthrow of unpopular regimes in Cairo or Kiev, only to sputter out once again. Outside the West, democracy often advances only to collapse. And within the West, democracy has too often become associated with debt and dysfunction at home and overreach abroad. Democracy has always had its critics, but now old doubts are being treated with renewed respect as the weaknesses of democracy in its Western strongholds, and the fragility of its influence elsewhere, have become increasingly apparent. Why has democracy lost its forward momentum?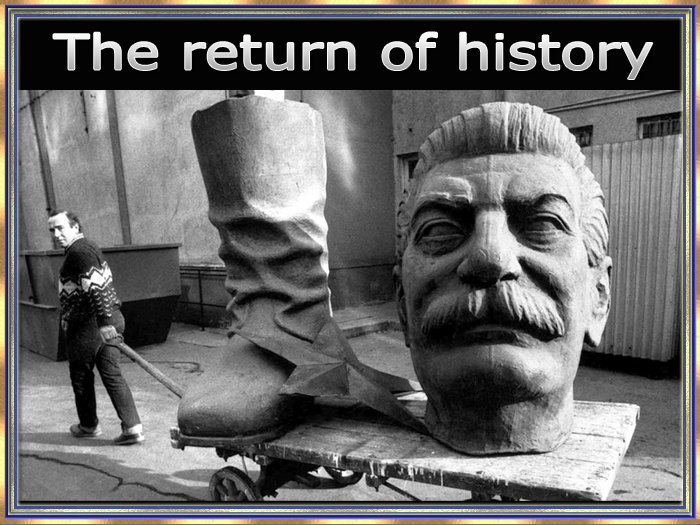 T
HE two main reasons are the financial crisis of 2007-08 and the rise of China. The damage the crisis did was psychological as well as financial. It revealed fundamental weaknesses in the West's political systems, undermining the self-confidence that had been one of their great assets. Governments had steadily extended entitlements over decades, allowing dangerous levels of debt to develop, and politicians came to believe that they had abolished boom-bust cycles and tamed risk. Many people became disillusioned with the workings of their political systems—particularly when governments bailed out bankers with taxpayers' money and then stood by impotently as financiers continued to pay themselves huge bonuses. The crisis turned the Washington consensus into a term of reproach across the emerging world.
Meanwhile, the Chinese Communist Party has broken the democratic world's monopoly on economic progress. Larry Summers, of Harvard University, observes that when America was growing fastest, it doubled living standards roughly every 30 years. China has been doubling living standards roughly every decade for the past 30 years. The Chinese elite argue that their model—tight control by the Communist Party, coupled with a relentless effort to recruit talented people into its upper ranks—is more efficient than democracy and less susceptible to gridlock. The political leadership changes every decade or so, and there is a constant supply of fresh talent as party cadres are promoted based on their ability to hit targets.

China's critics rightly condemn the government for controlling public opinion in all sorts of ways, from imprisoning dissidents to censoring internet discussions. Yet the regime's obsession with control paradoxically means it pays close attention to public opinion. At the same time China's leaders have been able to tackle some of the big problems of state-building that can take decades to deal with in a democracy. In just two years China has extended pension coverage to an extra 240m rural dwellers, for example—far more than the total number of people covered by America's public-pension system READ MORE●●●●●►


Join the discussion:
You must be
logged in
to post a comment. If you haven't registered yet, click
here
to register. (It's quick, easy and free. And we won't give your email address to anyone.)