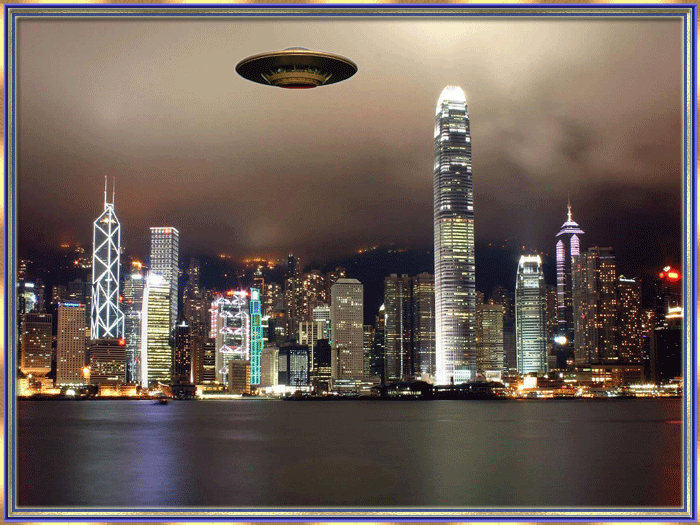 UFO Information Center

Repost From
WantToKnow.info


This page provides links to a variety of sources of reliable, verifiable information dealing with the UFO cover-up.
Our most basic material is listed first, followed by other resources which delve deeper for those interested in more. We recommend reading through this entire page before exploring the links provided.
WantToKnow.info
presents this UFO information as an opportunity for you to educate yourself and others, and to inspire us to work together to strengthen democracy and build a brighter future for us all.

UFO Information Summaries
For the best, most concise introduction to UFO information, we highly recommend our UFO summaries. These fact-filled summaries provide revealing UFO information from dozens of government, military, and intelligence witnesses with impeccable credentials. An M.D. and former ER director, Dr. Steven M. Greer, has compiled videotaped testimony of astronauts, generals, professors, and highly respected government officials who reveal their direct experiences in the UFO cover-up. These testimonies were transcribed and published in the highly revealing book Disclosure. You can order the videotaped testimony to verify the statements of each witness. Read our fascinating summaries of this book below.

Best UFO Information Videos (available for free viewing)
The History Channel has come out with the best, most powerful evidence yet on the existence of UFOs. Don't miss their astounding documentary at the first link below. One of the most popular shows ever presented on the Sci-Fi channel was the riveting documentary Out of the Blue, which mixes interviews with astronauts, generals, and other high-ranking military and government officials with remarkable footage of UFOs taken from around the world. Another excellent video is the National Press Club Video in which 22 government and military witnesses testify to their personal experiences in the UFO cover-up. Finally, Walt Disney Television produced a most unusual special titled Alien Encounters which alleges a major government cover-up of UFOs.

Most Important UFO Information Document
A former director of the CIA, Admiral R.H. Hillenkoetter, made an astounding statement which was reported in the New York Times on February 28, 1960 on page L30. "It is time for the truth to be brought out in open Congressional hearings....Behind the scenes, high-ranking Air Force officers are soberly concerned about UFOs. But through official secrecy and ridicule, citizens are led to believe the unknown flying objects are nonsense....To hide the facts, the Air Force has silenced its personnel." At the link below, you can read the entire article and verify the contents by using the
link to the New York Times archives to access the original article.

UFO Information Resources
Our UFO resource list contains one-paragraph summaries of the best books, videos, and websites we've found which provide reliable UFO information. Ratings are given on both interest and reliability for each resource listed.
Links are always provided for purchase or free viewing.

Top UFO Information News Articles
We have collected many news articles from highly respected media sources which contain eye-opening information exposing various aspects of the UFO cover-up. Links are always provided to the original sources for verification. The first link below contains one-paragraph excerpts from incredibly revealing news articles with the most important articles listed first. The second link provides the same article excerpts listed by order of date posted to WantToKnow.info, while the third lists them by the article date.
click here.

Best Online Lesson on UFOs
A powerfully revealing online lesson brings together the best video, quotes, essays, and much more on the important topic of UFOs. Developed by individuals involved with WantToKnow.info, this dynamic two-hour lesson provides a greater context with which to understand not only the cover-ups and manipulations going on involving UFOs and ETs, but how this directly affects our lives and world. This eye-opening lesson also gives ideas on what you can do to make a difference, and leaves you feeling a refreshing sense of hope for the future of our world.
Lesson click here

Speculation on UFOs and the Big Picture on Earth
This seven-page essay by the founder of WantToKnow.info provides deep speculation on the UFO presence on our planet and its implications. Though this is a speculative essay in which the sources provided are not as reliable as those usually used on the website, plentiful links are provided to explore some of the fascinating theories proposed. Don't miss this inspiring essay which calls on each of us to join in transforming our beautiful planet.

What You Can Do About the UFO Cover-up
We have no doubt that by working together we can and will build a brighter future. When we step out of fear, secrecy, and polarization, we choose to join with the ever increasing numbers of people dedicated to working together for the good of all in our world. You can make a difference right now by sharing this UFO information with your family, friends, and colleagues. Click on the "share" link at the top or bottom of this or any page on this website to help spread this valuable information far and wide.
To contact your political representatives and the media, click here. All pages, especially our summaries, are also designed to print well so that you can copy and share the information given. If you would like to send a short email introducing powerful information on the UFO cover-up,
click here
. And thanks for caring!



WantToKnow.info is a
PEERS
empowerment website